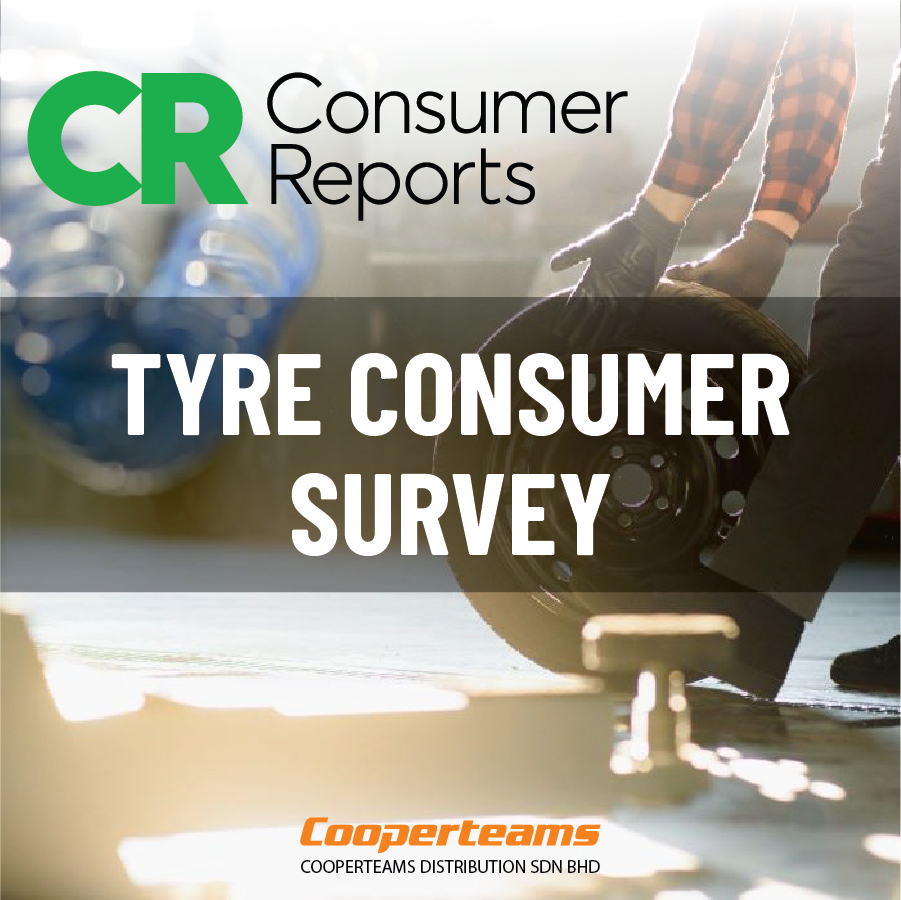 Understanding Tyre Consumer Needs
With a robust projected annual growth of 3% – 4% in global tyre market from 2022 to 2027, it is more essential than ever among tyre dealers to stay prepared for business opportunities in the coming years with tyre choices that satisfy the needs of consumers.
In order to better understand these needs, a survey carried out by the consumer research organization, Consumer Reports studied nearly 16,000 tyre purchases and revealed key tyre attributes that drove consumer decision-making when purchasing new tyres.
Tyre Grip
54% of tyre consumers looked for all-weather grip design when purchasing new tyres which stresses the importance of safe driving capabilities in different weather conditions.      
Tyre Brand
43% of tyre consumers considered brands when purchasing new tyres with price as one of the most common reasons for choosing a particular tyre rather than brand loyalty.
Tyre Handling
40% of tyre consumers valued handling performance when purchasing new tyres that shows the desire to be assured of good road control for a stable, comfortable driving experience.
Malaysia's One Stop Tyre Solution
As an experienced tyre distributor in Malaysia, Cooperteams Distribution enables tyre dealers to meet their consumers' needs – and boost growth – by delivering excellent value proposition with a wide choice of reliable tyres from trusted brands for on and off-road applications.   
DEESTONE TYRES
BLACKHAWK TYRES
ANCHEE TYRES
KAPSEN TYRES
TRAZANO TYRES
MEGASTAR TYRES and more
We continually strive to provide the best tyre products through our extensive supply network as part of SUNLUN Group, one of Malaysia's leading tyre distribution group with brand partnerships including Goodyear, Michelin, Bridgestone, Continental, Hankook and more. 
Browse our Products or Contact us for more details.
Links
https://www.consumerreports.org/tire-buying-maintenance/driving-forces-b...
https://www.businesswire.com/news/home/20220518005677/en/Global-Tire-Mar...
https://www.marketwatch.com/press-release/automotive-tyre-market-size-sa...