YOUR ONE-STOP TYRE SOLUTION SINCE 2012
Cooperteams Distribution Sdn Bhd is a Malaysian tyre distributor, supplier, wholesaler and importer  based in Shah Alam, Selangor, West Malaysia (Peninsula Malaysia) and a member of SUNLUN Group's Distribution Division. We started in 2012 and today, we have extensive supply-chain experience in sales and distribution of tyres, tyre inner tubes, tyre rim flaps, rims and other automotive-related products.
We have an established network of dealers and customers throughout major regions in Peninsula West Malaysia including central West Malaysia states such as Kuala Lumpur and Selangor; southern West Malaysia states such as Johor, Negeri Sembilan and Melaka (Malacca); eastern West Malaysia states such as Pahang, Kelantan and Terengganu; and northern West Malaysia states such as Perak, Kedah and Pulau Pinang (Penang). Our products are sourced both locally and globally from Thailand, Korea and China - all in order to provide a comprehensive range of products to cater for your needs.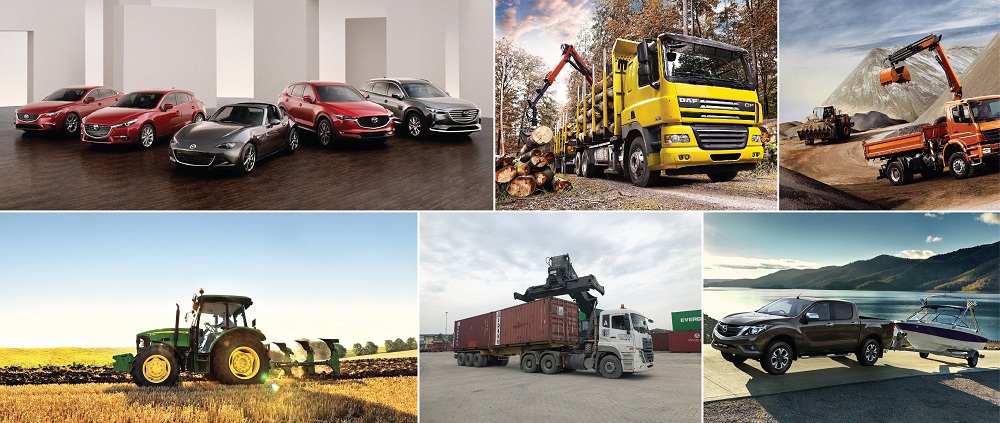 FROM PASSENGER CARS TO SHOVEL TRUCKS
From everyday passenger cars to even heavy-duty shovel trucks, our dedicated sales and support teams are ready to serve your needs. As an experienced Malaysian tyre supplier and distributor with broad industry network, we offer product solutions for many commercial and industrial business sectors such as retail automotive, logging, construction, agriculture, transportation, logistics, leisure and recreation.
OUR BRAND PARTNERS
As a further commitment to your satisfaction, we work closely in partnership with major multinational brands to deliver the best products and services to you.
AT COOPERTEAMS DISTRIBUTION, WE KEEP YOUR WHEELS TURNING
LET US KNOW HOW WE CAN HELP TO TURN YOURS