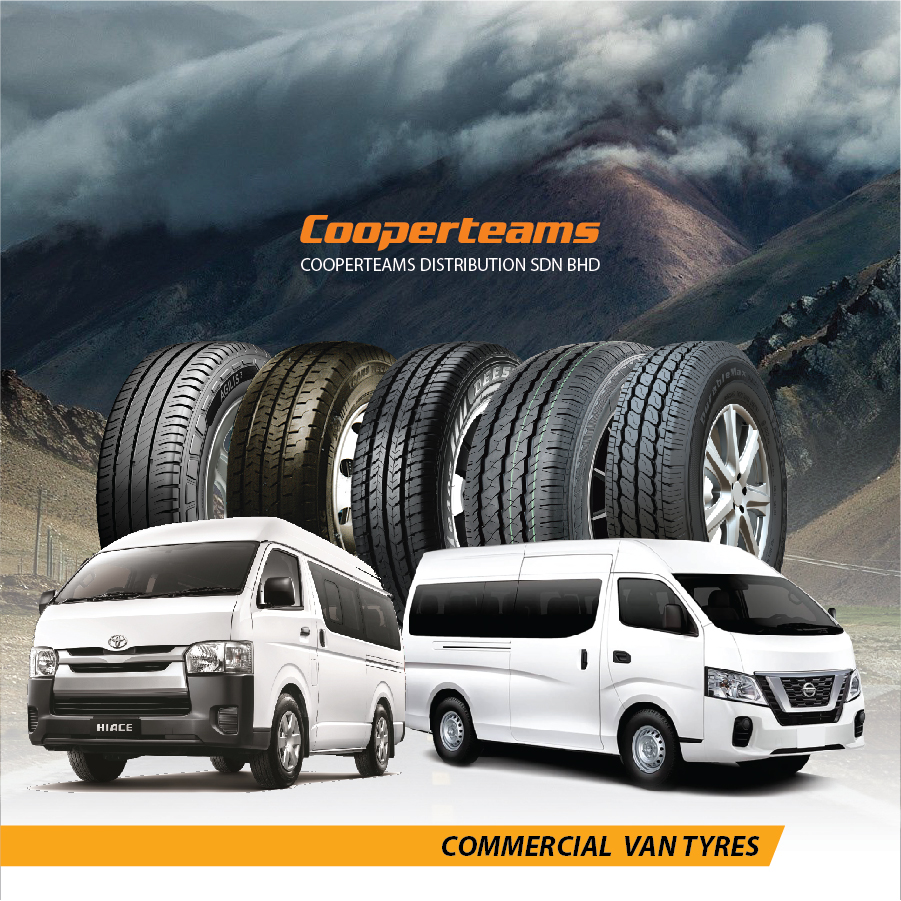 The Best Van Tyre for the Job
From hauling cargo to shuttling passengers, commercial vans such as Toyota Hiace and Nissan Urvan are widely considered the lifeblood of daily business operations particularly among SMEs due to their adaptability in a broad range of transportation sector applications.      
Choosing the best van tyre for the job plays a critical role in not only safeguarding occupants and payloads but also allows you to optimize vehicle uptime by ensuring your van is capable of running efficiently all year round – keeping your business on the track to profitability. 
Commercial Van Tyres
Tyres designed for light goods or transport vehicles have higher load-carrying capacity with key features that emphasize operational durability, effective traction and reliable handling to achieve better mileage, stability and safety especially in wet weather conditions.
Choose the right tyre for your business transportation needs from a wide range of cost-effective commercial (C-type) van tyres available in Malaysia:
DEESTONE KACHA R101
DEESTONE PAYAK R402
ANCHEE AC838
KAPSEN DURABLEMAX RS01 and more
Malaysia's One Stop Tyre Solution
A wide range of light commercial tyres for vans, pickup trucks and transporters are available from Cooperteams Distribution, a Malaysia tyre distributor based in Shah Alam, Selangor, West Malaysia. We distribute and supply tyres throughout central West Malaysia including Kuala Lumpur and Selangor; southern West Malaysia including Johor, Negeri Sembilan and Melaka (Malacca); northern West Malaysia including Perak, Kedah and Pulau Pinang (Penang); and eastern West Malaysia including Pahang, Kelantan and Terengganu.
Browse our Products or Contact us for more details.